In 2018, OtherLinks began collaborating with the creative community of Montpellier in Southern France. The town is young and vibrant; with a third of the population being students at one of its three universities, which in turn are some of the oldest in the world. It's known for having a diverse makeup, with significant Spanish, Algerian and Italian influences in the eclectic community that calls the Mediterranean city home. It was here that we discovered three artists of different styles that shared our values and vision, Kuro, No Luck and Nui.
Kuro's passion has long been for illustration & street art, falling in love with its complexity and concealed significance. A mark on the street can mean anything, can tell of a tragic love story, of a bitter war between brothers, or of nothing but a child playing with a can of paint. This is from where Kuro draws his inspiration, along with his own alternative routes.
The Artists' drawings, while somewhat meditative, retain influences of his alternative routes. He is passionate about illustration, chasing graphic adventure through the use of ink and overloaded compositions. He favours such styles for their time-consuming nature; indeed, Kuro aims to create works that take time to be understood, that reward patience and persistence with a view into his very soul. They're forced to look closer, to actively search for the hidden meaning.
Kuro spent time studying graphic design, the influence of which can be seen in his more recent works as he continues to evolve and refine his craft. The themes of quest for identity, nature, urban life, abstraction, and the malaise of the human condition fascinate him.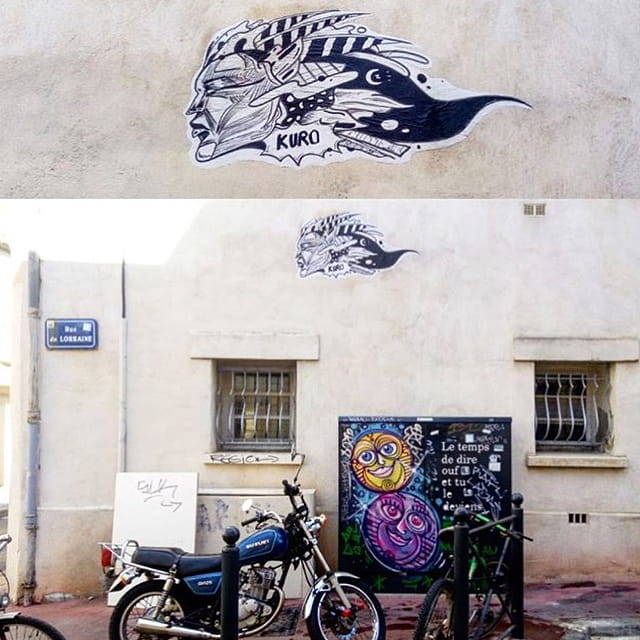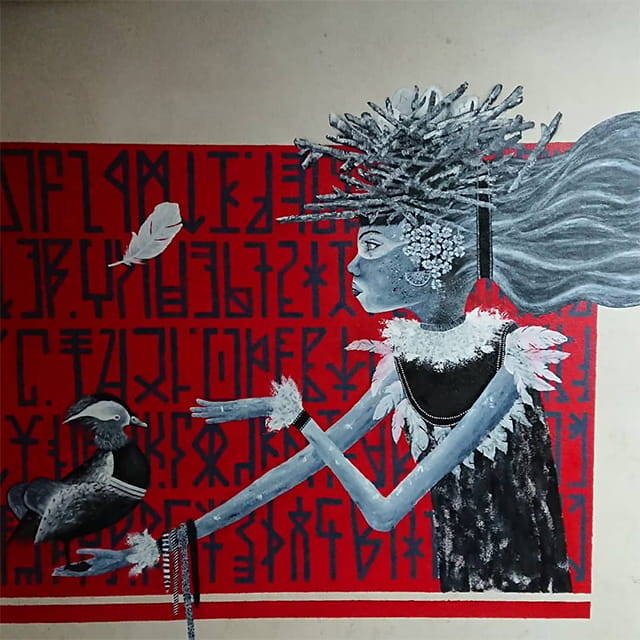 No Luck is an artist with a style distinct to himself, harbouring the dichotomy of being either a visionary or a madman. His work is centred around the documentation of a glyic script know exclusively to him.
Among friends, his misfortune is legendary, he couldn't get a kick in a stampede. Well, according to him, one day when painting, he dropped his paintbrush onto the parchment leaving a strange mark. Swearing with annoyance, he went to throw out the ruined piece when he saw it. His first glyph.
It was simple, just a line and a dash, but it captured his imagination and forever changed his pursuit of art. Since then, he's traced characters seemingly from ancient and forgotten scriptures and woven them into illustrations, paintings and even carvings to produce mysterious blends of myth and reality.
Illustration and cartoon.
Nui has long desired to be an animation/cartoon artist, as can be seen in his drawings through the level of care, skill and detail that goes into each. Growing up in a city as diverse as Montpellier, the Artist draws on an incredible array of experiences, influences and teachers to advance his techniques.
That being stated, his personal favourite is the manga-chara design style, generally against a dystopian background constructed in great detail. He describes illustration as a cathartic, story-telling experience, through which he explores, processes and shares his own mind. As can be seen from his depictions, his style embodies the new, neurotic pessimism at the forefront of society's consciousness. This pessimism, however, is gilded by our childlike optimism and Nui reflects that in the use of bright, vibrant colours in contrast to their bleak setting. In the future, Nui aims to become a director in the animation industry, untethered and free to create and work on projects I choose.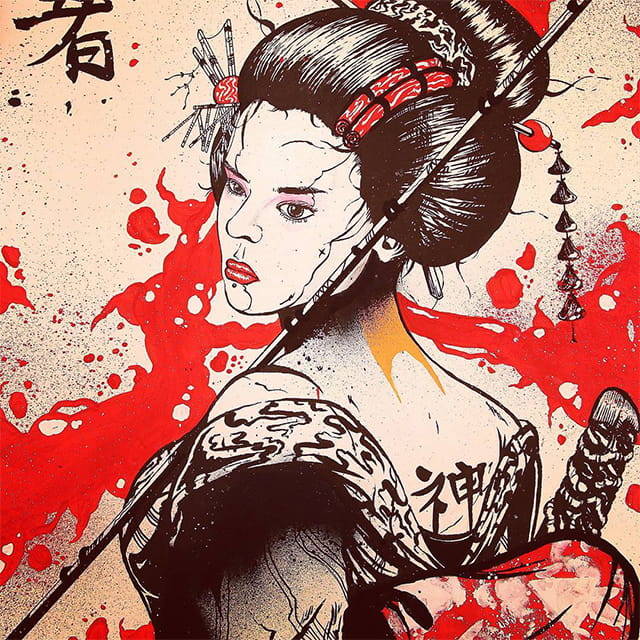 OtherLinks is proud to work with these three talented and developing artists, to be investing in the creators and legends of the future. If you'd like to see more from them, then please go ahead and follow them at @kuro.222, @noluckofficiel @nui.vagab. Kuro has also put together a short video of him creating one of his artworks, check it out below.